Dig! is a cool little push your luck style game that has a very interesting 8 bit look. Designed by Julien Charbonnier this game looks like it could be a blast to play.
The Hill hides many treasures and all it takes to collect them is to DIG! However, these are not the only things the hill hides… Creatures and traps await, the galleries you will create might either mean wealth or despair.  Delve into the hill and gather ten Gems to win the game! Take some risks, push your luck, hire recruits to dig deeper and win favors of companions (Knight, Wizard, Scout, Hunter…) to protect your galleries from the many creatures (Thieves, Skeletons, Orcs…) and traps the Hill hides.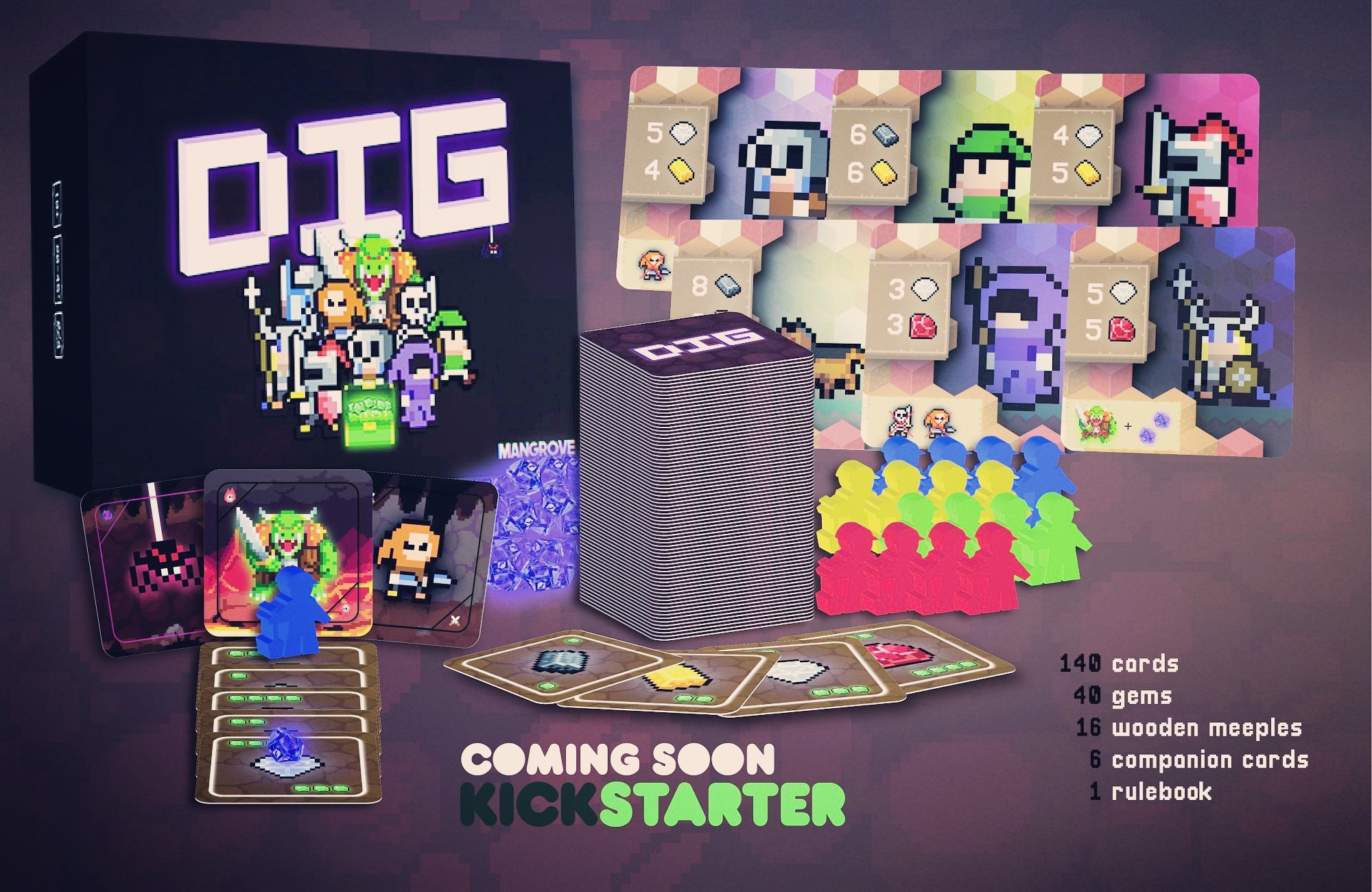 The artwork really appeals to me and as a man of great height (5'3″) I really appreciate that the shortest player goes first. If retro game art and pushing your luck looking for treasure while fighting of monsters is your cup of tea that check out this game when it goes live March 19th 2017.