The Bead Game was fully funded on Indiegogo in November 2016 and should be shipping to backer in April 2017. The campaign introduces us to the Bead Game or Gaming Station like this:
This is a gaming station that allows you to play over 100 games straight from one compact set. You can discover a wide variety of historic and traditional board games, as well as rich set of dice and paper and pen games – all from cultures around the world. In fact, you can add game variations or invent a new game rules by using Game Canvas on web App today at www.beads.games
This system gives players all the parts and pieces needed to play over 100 traditional games like Checkers, Senet, Mancala, Nine Men's Morris, Queah, and more. Now a box of beads and some boards to play ancient board games is not new and can be found at many big box stores and discount retailers but what I think is quite interesting with this project is the app integration. I am not a fan of apps that are required to play a game but this is different. This is like the open source movement in information technology. The game canvas app will not only allow users to find new games to play and rate them but it will give them the tools to create variations of games or entirely new games using a common set of components and to share them via the app with all the other users world wide.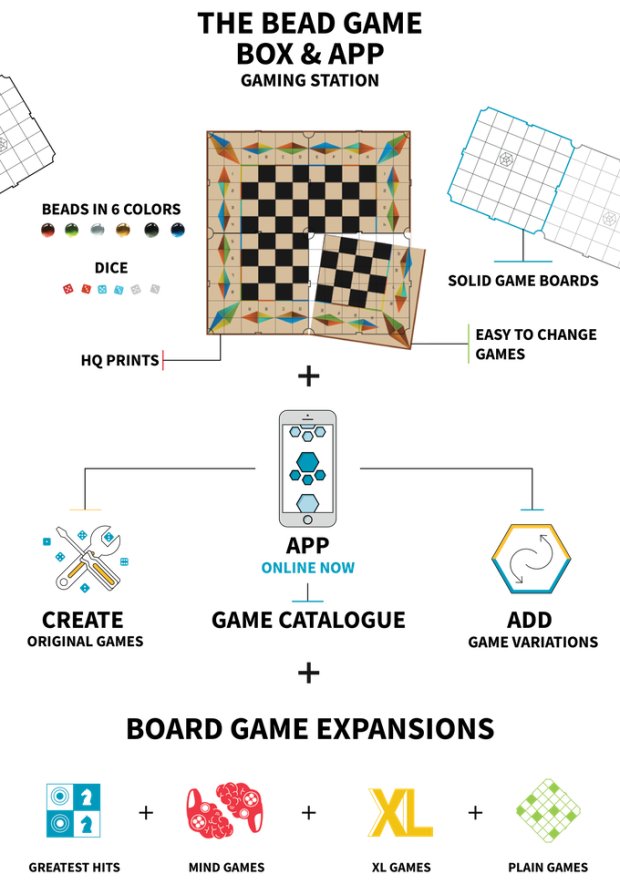 Others in the To Die For crew had some concerns about how the game would work with colour blind users and would have like a little more of a tutorial about the game play of some of the standard games but they agreed that the concept itself was interesting.
While I don't think this will appeal to a wide margin of the Board Game community that are looking for more modern Euro or American games. I could see this appealing to those that enjoy abstract games and to people that want a tool kit to tinker with design and want a base of play testers.
** To Die For Games was approached by Adepts Creative to preview this game**